Mommy Makeover
Scottsdale & Phoenix, AZ
What is a Mommy Makeover?
Motherhood can be one of the most exciting moments in a woman's life. There can also be dramatic changes to their bodies as well. The effects of pregnancy can leave undesirable features behind, including stretch marks, loose skin, and excess fat.
Dr. Marc Malek offers mommy makeover surgery in Scottsdale to help his patients reach any cosmetic goals they may have. The mommy makeover is a popular treatment that new moms turn to in order to recover their youthful pre-pregnancy bodies.
The toll that pregnancy, childbirth and breastfeeding can have on a new mother's body can be devastating in emotional and physical ways. Even with the proper diet and exercise, oftentimes it is near impossible to restore one's body. But with a mommy makeover it is possible.
Mommy Makeover Procedure with Dr. Malek
Mommy Makeover Before & After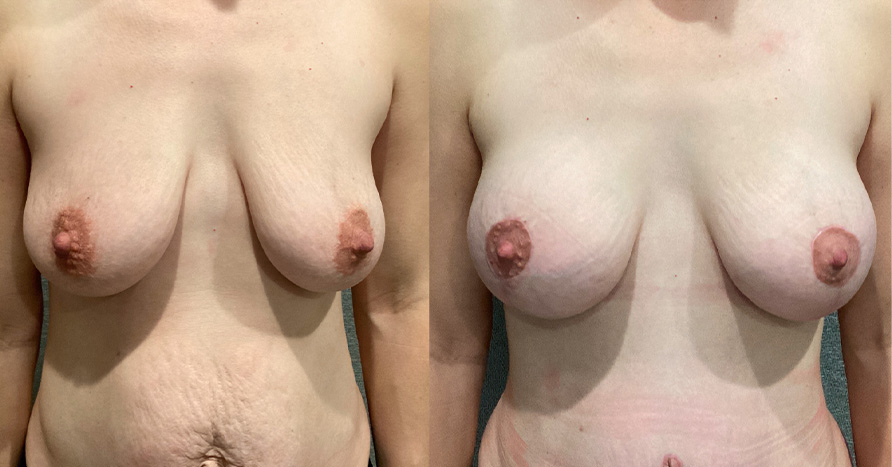 Benefits of a mommy makeover
Dr. Malek's mommy makeover provides a number of physical and emotional benefits which typically include many of the following:
Breasts that have been restored and made more youthful and complimenting
Smoother, tighter stomach and abs, with visible improvements in the muscle and skin tissue
Reduced unwanted stubborn fatty pockets in the legs, thighs, stomach and buttocks
Restored or further increased self confidence and esteem
Reduction or elimination of stretch marks on the skin
Expanded wardrobe choices
Post-Pregnancy Physical Effects
Stretching of the stomach muscles
Stretching and loosening of the skin in the areas of the breasts, thighs, abdominals
Excess fat deposits in the belly, back and thighs
Stretch marks on the breasts, belly and thighs
Following pregnancy, breasts can begin to show a loss of volume and loosening skin. Dr. Malek specializes in breast augmentation and breast lift procedures as part of a mommy makeover in Phoenix to tighten and makeover the area and help a new mommy recover a more appealing look. He minimizes the amount of incisions and only makes the smallest ones. His treatments can deliver a more firm, balanced, and voluminous appearance to the breasts.
For patients experiencing stubborn fat in the abdomen and waist areas, tummy tucks can provide the desired solution. During this procedure, the muscles become tightened and accommodate a more firm tummy. Patients can compare their waistline and see the difference this cosmetic makeover procedure has made to their bodies.
Bring Back Your Body with a Mommy Makeover in Phoenix
We love our children above all, but the damage pregnancy, childbirth, and breastfeeding can do to the body is usually a shock. A once youthful, trim figure now appears loose, saggy, and may have unsightly stretch marks and excess skin. Although women's bodies are built to give birth, the toll it takes on the body can be truly devastating. Why not bring back the pert, trim, fit look you had prior to giving birth? We can help.
Since every patient is different, you're able to choose your own custom treatment when it comes to the mommy makeover at our Scottsdale facility. This surgery is planned and developed to restore the areas of the body that have been damaged or distorted. Your breasts may have begun to sag or appear deflated, and may have never returned to the original volume, size, and location on your chest. Your tummy may now be covered with stretch marks and sagging, droopy skin that you feel you must hide. If you are careful about what you wear, and only dream of putting back on a bikini – why not take steps to restore your body? Modern surgical techniques truly make it possible.
What Areas Can I Treat with a Mommy Makeover?
Breasts. You may require a breast lift or breast augmentation, or both if your breasts have lost volume, shape, or that pert youthful look after breastfeeding.
Abdomen. You may require a tummy tuck procedure to remove excess skin, which can often reduce the appearance and size of stretch marks, while creating a firmer, tighter tummy area. If your abdominal muscles appear split, a procedure can be performed to resolve the problem.
Thighs, buttocks, flanks. In some cases, unwanted fat deposits can be eliminated with liposuction. This is not a weight loss procedure, but can remove the natural fatty deposits a woman's body stores during the childbearing years.
Looking Good Means Feeling Good
Our mission is to help mothers restore their feeling of confidence and well-being by performing various procedures that restore and rejuvenate the body after pregnancy, childbirth and breastfeeding. It is amazing to observe how much more confident and secure our patients feel when their bodies are restored to a pre-pregnancy appearance – or even better than before. We do it all; we are proud to work with mothers throughout the area, and to help them look good, and feel great.
Tummy Tuck or Abdominoplasty with Liposuction
The skin and muscle tissues in the abdominal areas stretch during pregnancy and will result in loose, flabby skin. Even after weight loss, training and dieting, the skin may retain this loose and unsightly appearance. An abdominoplasty, also known as a tummy tuck, can revitalize your stomach and abdominal area by removing excess skin, tightening the inner walls of your stomach muscles, and removing unwanted fatty deposits through liposuction, creating a tighter, flatter, and more attractive abdominal profile. In Scottsdale, for our mommy makeover procedure, we use liposuction during the tummy tuck portion which allows for the removal of excess fat that develops during pregnancy and handles the stubborn areas that are unaffected by dieting and exercise.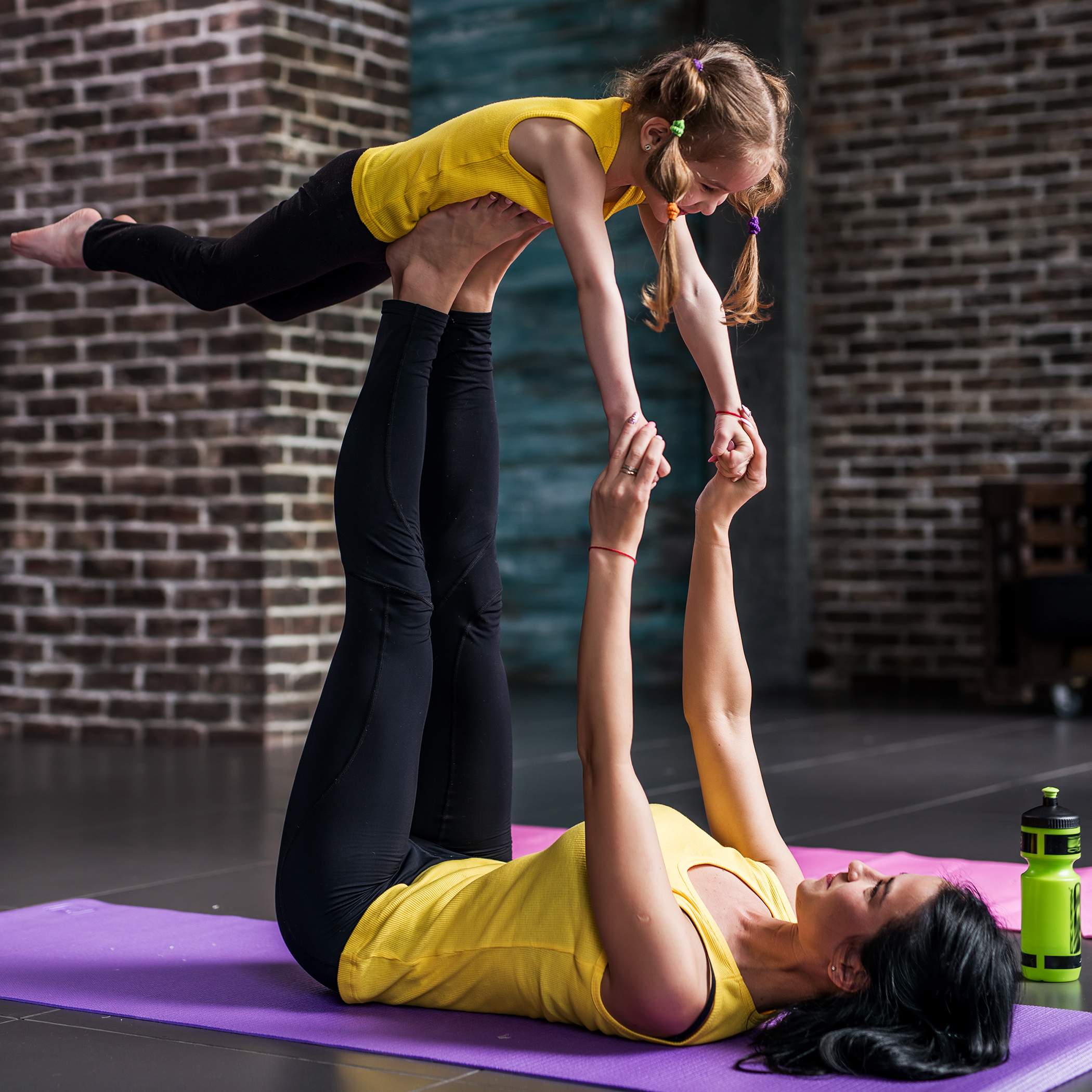 Breast Lift, Breast Augmentation, and Reduction
Mastopexy, or breast lift, reconstructs the breast in such a way that excess fat and skin is removed, thus tightening breast tissue, achieving a lifted appearance, which recovers an appearance similar to that of your pre-pregnancy, youthful breast contours. The mastopexy will also treat the tissue surrounding the nipple, or areola, which can frequently become stretched due to the changes experienced by a new mommy.
If you desire fuller, larger breasts, the surgeon can perform a breast augmentation along with the lift. This cosmetic enhancement procedure uses either saline or silicone breast implants to create a bust line that is, perhaps, larger and fuller than the patient's pre-pregnancy breast size. Once again, the option of breast augmentation should be discussed with your doctor in your consultation prior to surgery to determine the best course of treatment during your makeover.
Breast reduction surgery can be a valuable option for women experiencing discomfort due to large breasts, these can cause back pain and discomfort from childbirth or a pre-pregnancy condition. Reduction mammaplasty is a procedures that is designed for breast reduction by removing excess skin, fat, and tissues of the breast, alleviating any pain or discomfort.
Regardless of the combination of procedures you choose to have, the ultimate goal of a mommy makeover is to achieve a tighter stomach, fuller, higher breasts and recover the body you had pre-childbirth.
A healthy body can improve your well-being and support your confidence, which can be a much-needed boost for a new mommy adjusting to the demands of having a baby. As Dr. Malek is one of the top providers of the mommy makeover he will help you reach your cosmetic goals to help you look and feel good. Call our Scottsdale office today to schedule a complimentary consultation and renew your body.
Mommy makeover recovery
By their very nature, mothers—having given birth—are very well primed and prepared for the recovery period that follows a surgical procedure of this type. It's an uncomfortable but very bearable experience, and one that we'll be with you all along the way. The length of recovery depends on what procedures we end up choosing together for your makeover. Assuming you went with every possible procedure, you're likely looking at about a 2 to 4 week recovery period, with most recoveries requiring 10 to 14 days. Pain medication and some simple postoperative suggestions will make it as smooth as possible. Let's connect and discuss your personal journey.