Melinda Schouten
Front Office Coordinator/Aesthetician/Laser Technician
As an Arizona native, Melinda graduated from The Southwest Institute of Natural Aesthetics in Tempe as a licensed Aesthetician and Laser Technician. She strives in helping others feel confident in their own skin, while continuously expanding her knowledge of the beauty industry. Melinda uses her background and experience excelling in customer service and patient care.
Nikki Iorio
Patient Care Coordinator
Originally from Michigan, Nikki came out to Arizona to enjoy the warm weather and outdoor adventures. She graduated from Arizona State University with a Bachelor's in Education and received her Aesthetic License from Penrose Academy. Nikki has always had a passion to work with others and educate patients on their aesthetic goals. With her experience and skill set, she is dedicated to create genuine relationships with our patients and help our practice grow. Nikki will ensure all your questions are answered and all your expectations are addressed.
Marie Frost
Practice Development/ Patient Care Coordinator
Marie is originally from New York and loves the quality of life Scottsdale has to offer. She graduated with honors from the State University of New York at Cortland with a Bachelor's in Fine Arts. Marie joined our practice after working in the hospitality management industry for over 13 years. She is dedicated to helping patients achieve their aesthetic goals by being a warm and caring coordinator and patient advocate. In addition to coordinating, Marie assists in many facets of our practice including new talent recruitment, social media marketing and practice management and development.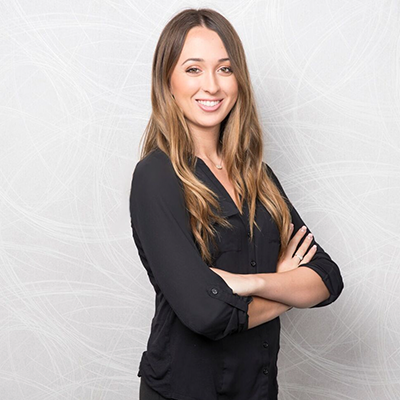 Shayna Smith
Practice Assistant
Shayna grew up in Scottsdale and earned her Associates of Arts at Paradise Valley Community College. She enjoys researching the latest beauty and Aesthetic trends. With her calm and passionate demeanor, she is responsible for greeting and registering patients in the office. She enjoys helping patients and strives to learn more about the Medical Field.
Carly Stewart
RN
Carly is from Salt Lake City, UT. She graduated from Westminster College with a Bachelors of Science in Nursing and is a member of the Sigma Theta Tau Nursing Honor Society. She is a Certified Nurse Injector and has received advanced training in injectables at the National Institute of Medical Aesthetics. Carly has been in the industry for over 5 years and has worked for Glo MedSpa North in Scottsdale, The University of Utah Dermatology Department, and in the Newborn Intensive Care Unit at Intermountain Medical Center. She is highly skilled in injectables specifically neurotoxins and dermal fillers, as well as Microneedling with PRP and the Femilift Laser. Carly wants her clients to look and feel beautiful on the inside and outside. She strives to ensure each patient has natural, beautiful results.
Tessa Nagel
Medical Aesthetician and Laser Technician
Tessa has been with Marc Malek MD for over eleven years. Tessa specializes in anti-aging laser treatments combined with a long term skin care regimen. Her patient's have been with her for many years and rely on her expertise and honesty to provide them with the most results oriented treatments for their skin and body. "I've never stayed with an Aesthetican for over a year, I've been seeing Tessa now for ten years and she has truly taken years off of my face, I'd trust anything she would ever suggest for me to do" Lori, an actual patient.