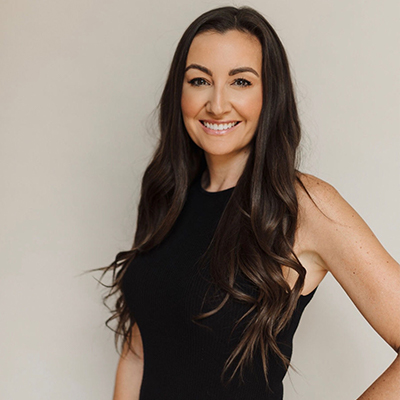 Sara Decker, RN BSN
Patient Coordinator, Director of Nursing, and Aesthetic Nurse Injector
Sara is originally from Fort Wayne Indiana where she attended University of Saint Francis in Fort Wayne Indiana and received her Bachelors in Nursing. The first half of her nursing career was spent as an Emergency/Trauma nurse. She loved her experience as an Emergency room RN, but always knew she wanted to do something with beauty and aesthetics. In 2014, she became certified in aesthetics and nurse injecting by Aesthetic Medical Education Training in Indianapolis, Indiana. Then, in 2017 she moved to sunny Phoenix, Arizona. She started working with Dr. Malek as his operating room nurse, as well as doing injections in the office. She has since furthered her career with Dr. Malek as his patient care coordinator. She loves seeing the practice from every facet, before, during and after surgery. She still performs injections and loves refreshing her clients. She is so in love with our practice and staff and our approach to surgery and aesthetics. She and her husband got married in November 2019 and live in North Phoenix with their two dogs.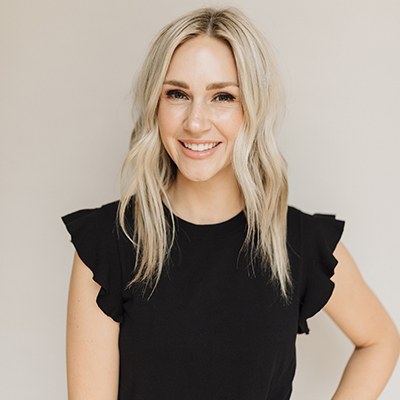 Carly Stewart, RN BSN
Med Spa Coordinator, Aesthetic Nurse Injector
Carly is originally from Salt Lake City, UT and attended Westminster College. She received a Bachelors of Science in Nursing and is a member of the Sigma Theta Tau Nursing Honor Society. She is a Certified Nurse Injector and has received advanced training in injectables at the National Institute of Medical Aesthetics. Carly has been in the industry for over 10 years and has been injecting for 5 years. Her nursing background includes Dermatology and Neonatal Intensive Care. She is highly skilled in injectables specifically neurotoxins and dermal fillers, as well as PRP treatments. She is the mom to two darling boys and lives with her husband in Paradise Valley. Carly wants her clients to look and feel beautiful on the inside and outside. She strives to ensure each patient has natural, beautiful results.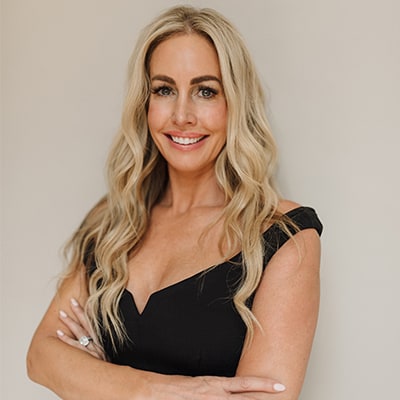 Tessa Nagel
Aesthetician, Certified Laser Technician
Tessa moved to AZ in 2004 and has worked as a medical Aesthetician at Marc Malek MD since 2007. She is from Kansas City and moved to Arizona after college for "warmer weather"! Her love for people, fashion, and beauty has kept her passionate in her field of Aesthetics. Many of her patients, loyal friends and family have been a part of our practice for over 13 years. Tessa's passion is working with the latest lasers to provide her patients with the most advanced and safest anti-aging treatments. Her goal is to help her patients feel confident and proud of their glowing skin. "I've never stayed with an Esthetician for over a year, I've been seeing Tessa now for ten years and she has truly taken years off of my face, I'd trust anything she would ever suggest for me to do." Lori, an actual patient.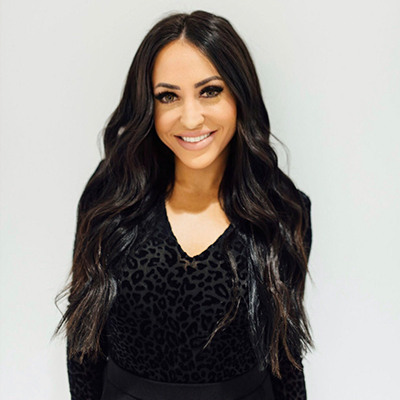 Lauren Coia
Aesthetic Nurse Specialist
Lauren has been a registered nurse for nine years. She holds a Bachelor of Science in Global Health degree from Arizona State University, ADN from ECPI University, and a BSN from Aspen University. She graduated Summa Cum Laude from all three and was recognized for receiving the highest GPA in her graduating nursing class. As a certified aesthetic nurse injector, her passion for aesthetics is only growing! Lauren is investing in herself and the safety of her clients by attending numerous aesthetic educational opportunities from Galderma and Allergan throughout the year, training under Dr. Marc Malek and other top injectors. She is currently enrolled in the Family Nurse Practitioner program at Northern Arizona University, which she will complete in April 2021. In her constant pursuit of learning and growing, Lauren stays busy working in a Hospital Emergency Room and as a Surgery Center/OR nurse for a renowned Scottsdale plastic surgeon. As an active volunteer for Health Caring Services, Lauren has also traveled and served in Honduras and plans many more trips in the future. During her spare time, she enjoys being with her son and family, running, and planning future trips all over the world!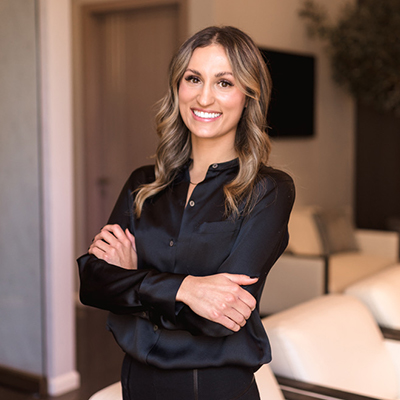 Olivia Lewandowski
Aesthetician and Certified Laser Technician
She is originally from Waukesha, Wisconsin but lived in Scottsdale, Arizona for 11 years now! She graduated with Summa Cum Laude from Arizona State University with a Bachelor's degree in Community Health & continued her education at Penrose Academy where she completed her aesthetics and laser studies at the top of my class. She grew up being surrounded by the health and beauty industry through her mom and loves everything about it. She is beyond excited to share her love for aesthetics with her clients and to help them to feel confident in their own skin.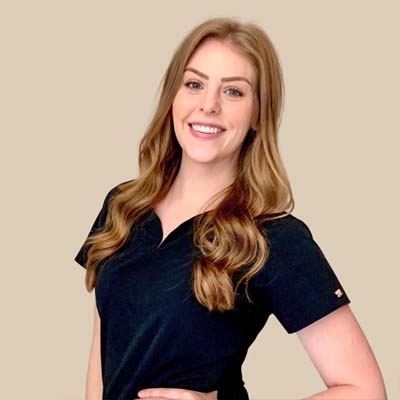 Kate Bergovoy
Aesthetician and Certified Laser Technician
I am originally from New York, but moved to Arizona in 2004 with my family - I currently live in Arcadia with my two pups, Dakota and Daisy! I graduated from Arizona State University with my Bachelor's degree in Biology, and continued my education at Penrose Academy, where I received my aesthetics and laser licenses. I have years of experience with the top aesthetics and laser procedures out there, and have a passion for results-based treatments. I am so excited to assist my clients in achieving (and exceeding!) their skin care goals!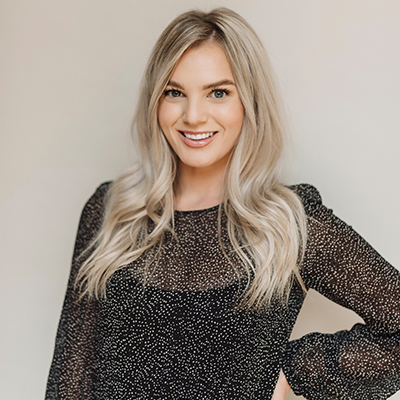 Landin Berryman
Marketing Director
Landin grew up in Scottsdale, Arizona and earned her Bachelor of Science degree in Marketing from the W.P. Carey School of Business at Arizona State University. She was on the ASU dance team and loved cheering at all the sporting events. After college, she traveled all around Europe and lived in Italy and Germany. She has been a part of Marc Malek Plastic Surgery and MD Beauty Spa since 2018. Creating content is her passion and she feels so lucky to do it for the best practice and medical spas.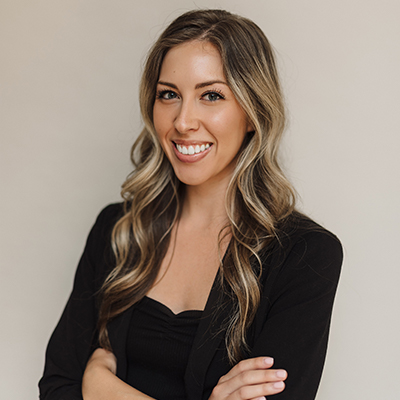 Jaden Beams
Front office Coordinator
Jaden was born and raised here in Scottsdale, AZ. She couldn't imagine living anywhere else but forgets every year how hot it actually gets. She graduated from ASU with a Bachelors of Science in Nutrition Dietetics. She loves the details and science behind food and nutrition and has always been interested in the human body. You can find Jaden working in the front office with patients at Marc Malek Plastic Surgery. She strives to give patients the best help and care so that they feel like family.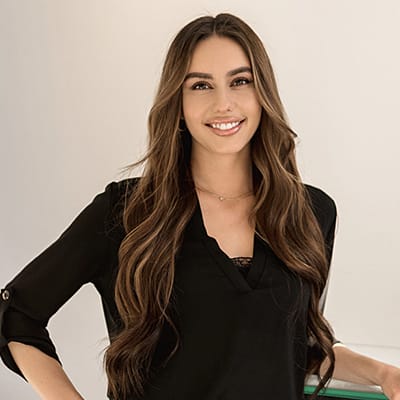 Sydney Tolle
Front Office
Sydney is from Arizona. She is currently studying to earn her degree in Nursing. She has a passion for the beauty industry with the goal of becoming an Aesthetic Nurse Injector. Growing up, she was a ballerina and runway model. She is very knowledgable in all things MD Beauty Spa and is always here to answer questions and help patients. Come visit her in our skincare boutique where she can show you all her favorite products and go over treatments to achieve your dream skin.